Worldwide Recognition
ACCA has reached around 208K members all over the world, with around 503K students in 179 countries, and when somebody joins to study then he or she also become the part of this ever-growing network. ACCA is internationally recognised the manager of Morgan McKinley, Josh Rufus said this. So if an individual wills to travel he can work with ease. Accounting is one of those professions where positions are freely available all around the world so many people take the opportunity to visit and work in different countries.
Cost Effectiveness
The ACCA Qualification is a very cost effective way to gain knowledge and professionalism. The members not only gain technical knowledge in accounting and finance, but also gain valuable skills in organizational and strategic management. This combination of technical and management skills increases the career prospects of the members.
Continued Professional Development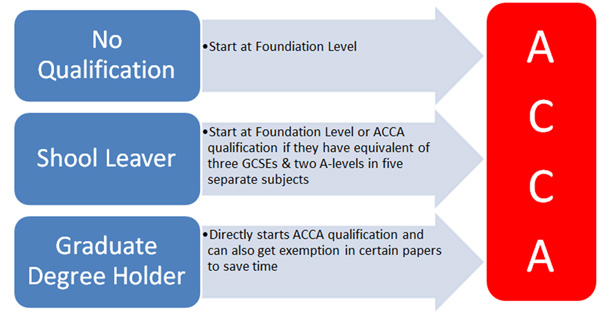 The ACCA members are required to continue their professional development throughout their life. This ensures that the knowledge and skills of the ACCA member do not become outdated. They are required to keep learning to keep their knowledge and skills up to date. This ensures that the ACCA members can work in highly volatile and rapidly changing environments.
Comprehensiveness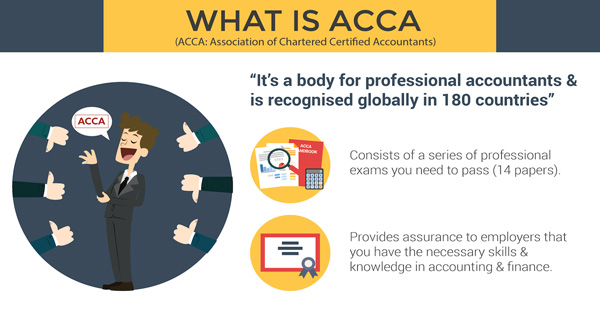 The ACCA Qualification is a very comprehensive qualification. It helps you to master technical and management skills that are required to a chartered accountant. Its syllabus covers fields such as taxation, auditing, law, business studies, professional and ethical issues, financial management, financial reporting, and management accounting. The qualification is designed to provide a wide range of competences and skills to the students.The ACCA Qualification is designed to ensure that the members get all the competences and skills needed to work in a wide variety of organizations and in wide variety of work roles.
Employers trust ACCA
ACCA's qualifications are developed with employers that teach international accounting standards. This means that employers all over the world have confidence that ACCA members and students understand the rules and laws of corporate finance in their country. 'It's a seal of approval and it's essential to have a qualification as an accountant to sign off on reports,' says Simon Smith, director, Marks Sattin. Furthermore, having a professional qualification is essential for employers to benchmark each candidate: 'It shows passion and drive but also gives a good account of technical ability and experience,' says Andrew Setchell, director, Robert Walters.
Higher Demand for Skills and Knowledge of ACCA Members
Organizations look for accountancy professionals who can understand the financial needs of the organization and who can evaluate and propose business solutions. The ACCA Qualification is designed to equip its members with the necessary knowledge and skills needed for finding and evaluating business solutions. This increases the demand of ACCA members and improves their career prospects.