Blockchain Technology is Set to Transform the Supply Chain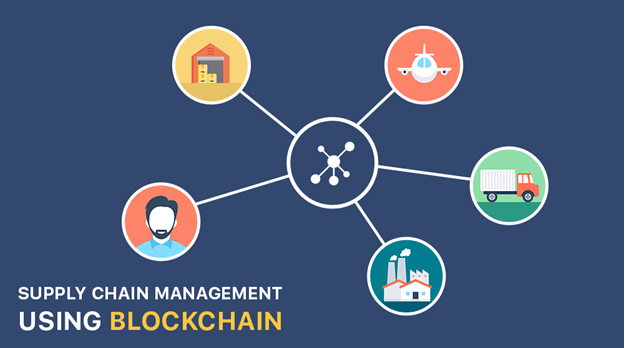 How Blockchain Can Transform the Supply Chain
Supply chain has become complicated. Some would say cumbersome. It takes days to make a payment between a manufacturer and a supplier, or a customer and a vendor. Contractual agreements require the services of lawyers and bankers, each of which adds extra cost and delay. Products and parts are often hard to trace back to suppliers, making defects challenging to eliminate.
Friction in the supply chain is a big problem. There are too many go-betweens. There is too much back and forth. The rise in uncertainty stops supply chains from working well. Suppliers, providers, and clients must interact via central third-party entities instead of directly with each other. Ostensibly simple transactions turn into lengthy multi-step procedures.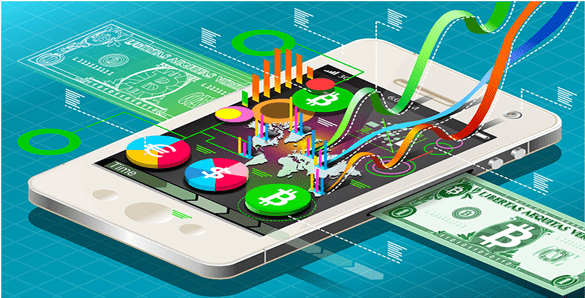 Blockchain could be the answer to many of these issues. This recent technology is what drives Bitcoin and other so-called cryptocurrencies. However, it goes much further than an unhackable way of holding and exchanging money. Blockchain can manage any form of exchange, agreement, or tracking process. In a supply chain, it can apply to anything from self-executing supply contracts to automated cold chain management.

Register for our Upcoming Webinar
We regularly conduct introductory Webinar sessions for CFA course
Fill this form to get an invite to our next expert webinar session.
What is blockchain?
Here's a simple explanation.
A blockchain is a distributed, digital ledger. The ledger records transactions in a series of blocks. It exists in multiple copies spread over multiple computers, typically known as nodes.
Because it is decentralized, the blockchain ledger does not depend on any single entity (like a bank) for safekeeping. The nodes connected to the blockchain network get updated versions of the ledger every time a new transaction takes place.
The multiple copies of the ledger are the "truth" about every transaction made so far in the blockchain. Any attempt at falsification would mean having to tamper with all the copies at precisely the same moment. The chances of being able to do this in blockchain networks of any useful size are negligible
Applications of Blockchain in Supply Chain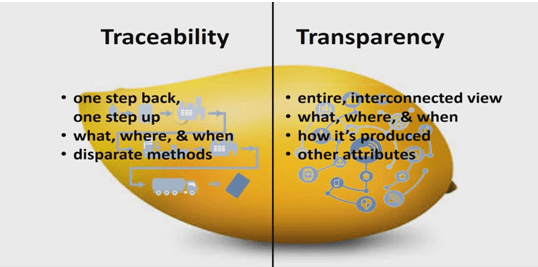 Automotive Supplier Payments
Blockchain allows the transfer of funds anywhere in the world without the need for traditional banking transactions, as transactions are made directly between payer and payee. It is also secure and rapid; taking minutes, compared to days for automated clearing house payments, for example.
Bitcoin transfers specifically also incur lower fees. Australian vehicle manufacturer Tomcar uses Bitcoin to pay some of its suppliers. Currently, three partners in Israel and Taiwan accept payment from Tomcar using Bitcoin.
Tomcar's supplier agreements use standard terms. The advantage is in the cost savings. On the other hand, the firm is careful to avoid hanging onto too much Bitcoin. While Bitcoin is international by nature, some national governments see it as a way for companies to invest. Companies may therefore be subject to taxation on Bitcoin holdings
Meat Traceability
Companies can use distributed ledger systems (blockchains) to record product status at each stage of production. The records are permanent and immutable. They make it possible to trace each product to its source. Global retailer Walmart uses blockchain to track sales of pork in China. Its system lets the company see where each piece of meat comes from, each processing and storage step in the supply chain, and the products' sell-by date. In the event of a product recall, the company can also see which batches are affected and who bought them.
RFID-driven Contract Bids and Execution
RFID tags are commonly used in supply chain to store information about products. IT systems can read the tags automatically and then process them. Therefore, the logic goes; why not use them for smart contracts in logistics?
The possible setup could be as follows. RFID tags for cartons or pallets store information on delivery location and date. Logistics partners run applications to look for these tags and bid for a delivery contract. The partner offering optimal price and service gets the business. A smart contract then tracks status and final delivery performance.
Conclusion
Blockchain can transform supply chains, industries, and ecosystems. Interestingly, even organizations like banks, that would appear to be losing out to the new technology, can see opportunities to exploit it in the streamlining of their operations.
In-depth transformation of supply chains will not happen overnight. However, supply chains can already start using blockchain in some areas of their operations. Smart contracts can help eliminate costly delays and waste generated by manual handling of paperwork. From there, new doors may open to faster, more intelligent, and more secure processes throughout the entire supply chain.