Career after becoming CISA
CISA certified professional shows that you have to meet the worldwide accepted standards for auditing, security, and control of Information technology and now ready to work as Information Systems Audit Managers, Information System Auditors or Security consultants. The career path as a CISA certified professional is rather rewarding.
Annual Salary
| | |
| --- | --- |
| Position | Avg Salary |
| Internal Auditor | ₹497,896 |
| Internal Auditing Manager | ₹1,017,365 |
| Auditor | ₹406,946 |
| Quality Assurance Manager | ₹1,000,000 |
| Senior Manager Auditor | ₹2,374,400 |
| Assistant Manager | ₹674,074 |
| Internal Audit Director | ₹5,500,000 |
Top Hiring Companies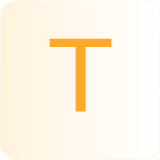 Why CISA Certifications
CISA enables you to be recognized, not only domestically, but at an international level, as a professional with knowledge, skills, and the credibility to offer opinions and solutions, and to audit all areas related to information systems.

CISA demonstrates your proven experience in helping enterprises navigate a complex and evolving regulatory landscape, leverage standards and expertise, and reducing the complexity and time necessary to manage vulnerabilities, measure security and ensure compliance.

When you can add "Certified" to the Information Systems Auditor title on your resume, other professionals will see that you are a qualified and acknowledged expert who has been tested, proven and who continues to develop in the field.

When you perform an audit as a CISA, you will have an added level of confidence that academic degrees alone cannot match. Your certification will also give you an edge when it comes time to negotiate salary or a consultation fee.
CISA certification
The CISA Certification is focused on providing an improved understanding of Security Audit Processes and better awareness of how to protect Information Systems.
CISA Course Content:

The content of the exam is continuously modified to reflect changes in technology and practices. Every five years or sooner, a thorough job practice analysis is conducted to determine the tasks and knowledge required of individuals aspiring to become CISAs. Below are the various content areas and examination weighting percentage.
The IS Audit Process (10%)

IT Governance (15%)

Systems and Infrastructure Life Cycle Management (16%)

IT Service Delivery and Support (14%)

Protection of Information Assets (31%)

Business Continuity and Disaster Recovery (14%)
Comparison with Other Professional Certifications
| | | | | | |
| --- | --- | --- | --- | --- | --- |
| Certification | CIA US | CPA US | CMA US | CISA | CA (India) |
| Affiliation | Institute of Internal auditors- IIA | American Institute of Certified public Accountant-AICPA | Institute of Management Accountants- IMA USA | Information Systems Audit and Control Association-ISACA | Institute of Chartered accountants of India – ICAI |
| Careers Options | Internal Audit | External audit, Corporate finance- Global companies | Business finance, Finance planning, analysis | Information system audit | External audit, Corporate finance- Indian companies |
| Exam Parts | 3 parts | 4 exams | 2 parts | 1 exam | 3 levels |
| Duration | 10 months | 10 months | 8 Months | 6 months | 4 years |
| Exam pattern | Objective | Objective and SIMs based- Case laws | Objective and SIMs based- Case laws | Objective | Descriptive |
| Passing percentage | 60% | 55% | 50% | 55% | 5% |
| Passing exam scores | 75% | 75% | 75% | 50% | 50% aggregate |
Who should become a CISA?
This training course is intended for professionals who have 3-5 years of recent full-time professional work experience in information security management and auditing.
Internal and external auditors (both IT and financial)
Compliance officers
Finance/CPA professionals
Information security professionals
Risk management professionals
IT professionals & management
Job positions after CISA
Internal auditor
Public accounting auditor
IS analyst
IT audit manager
IT project manager
IT security officer
Network operation security engineer
Cyber security professional
IT consultant
IT risk and assurance manager
Privacy officer
Chief information officer
Why Delphi?
Online and Classroom Training
Learn from CISA Certified Industry Experts and Prepare yourself for CISA certification.
Best CISA Study Material
Hard Copy and Soft Copy of Study Notes
Online CISA Course Materials
Presentation, Case Studies, Practical Exercises and Quiz or Assignments with explanation.
24×7 Online CISA Course Forum
Doubt solving forum to interact with faculty & fellow students.
Assignments & Cases
Work on real time cases from different Domains.
24×7 Online Access
24×7 Access to Course Material (Unlocked Excel Models, Presentations, etc)
Exam Pass Guarantee
We guarantee you'll pass your exam on the first attempt. Learn more.
How to Become a CISA?
01
Register for the CISA Exam

There is no prerequisite to take this exam. As long as you have given this a good thought and believe that the CISA exam is useful for your career, go ahead. You can become a member of ISACA to get daily updates, networking with other ISACA certified professionals and also get discount on exams
02
Complete the CISA Exam

It is a 4-hour exam consisting of 150 questions in multiple choice format. Anyone can take the exam as long as they pay the registration fees. You must pass with a score of at least 450.
03
Fulfill the Experience Requirement

You need to have at least 5 years of experience in information system auditing, control or security.The work experience must be gained within 10 years preceding the application date, or within 5 years from the date of passing the exam
04
Maintain the Certification

Maintain CISA active status by paying the maintenance fees and fulfilling the CPE requirements. You'll need to have at least 20 contact hours per year, and 120 contact hours within a fixed 3-year period.
CISA Course Trainer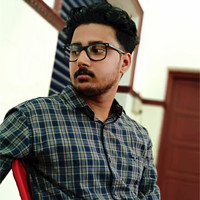 Alex Mattew
CPA (USA), CMA (USA), FCS, FCMA, LLB, CFA, M.Com.
Mr. Avijit Goswami, an educationist possessing the qualities of a leader has come back to India to launch his education venture with the objective of providing the opportunities to the Indian students to secure foreign qualifications and relevant certifications in their chosen field of profession. He worked for more than 16 years in different Professional capacities in various sectors of the industries abroad and he also had run successfully his Education Institute in Gulf countries for more than 8 years.
CISA Course Highlights
Self Paced
ELearning at your own pace
300+ Exam Success Slides
4500+ Practice Questions
365 Days of Access to eLearning Portal
24*7 Support
Live Online
Live Instructor Led Online Classes
300+ Exam Success Slides
4500+ Practice Questions
365 Days of Access to eLearning Portal
24*7 Support
In-house Live
Corporate or One to One Training
300+ Exam Success Slides
4500+ Practice Questions
365 Days of Access to eLearning Portal
24*7 Support
CISA Course FAQs
Frequently asked questions for CISA Course
The exam consists of 200 multiple-choice questions within a 4-hour time limit
We at Delphi has our own proven methodology – we do not follow competitors and other service providers as we believe in delivering education and make careers which is associated with value addition.
In Delphi, the teaching aim is to make careers and not to only earn money. If the candidate attends the lecture, he will pass based on our learning pattern. If he is not successful, we do not leave our student and we offer re-take in the up-coming sessions.
Self Paced Video Course
Study on your Own?
Don't have time to attend the live classes, No worries. Get our online Self Study kit and access to our e-learning portal at the best price and prepare for your CISA Certification in your own style.
Get Access to
100+ Hours of Recorded Videos
10,000 Practice Questions
365 Days Access to our e-learning portal
Upto 4 Hours Expert Doubt Clearing Sessions
CISA Course Reviews

Pritesh Dattani
Good diverse classmates, some experienced, some learning. I liked combination of practical notes and explanation of "why something is important" not how to do it.

Jafar Ansari
Great experience in learning Delphi very professional staff, detailed training, and great infrastructure.

Mudasser Sidiqui
If you want to know the whole process of financial accounting and controlling this course is very uesful.

Pankaj Bhagchandani
I really enjoyed learning Delphi Training due to the excellent training staff and management here, who are very knowledgeable and professional in .

Hussam Aijaz
I would give such a flexible training 5 out of 5 and would recommend to take courses with Delphi Star in near future. I am well satisfied with Delphi and looking forward to take more courses

Biju Jhonson
Simple and logical explanations helped me in understanding the concepts and applying it in answering the exam questions. The Trainers have excellent practical knowledge
Corporate training partners

FOR QUERIES, FEEDBACK OR ASSISTANCE