About IELTS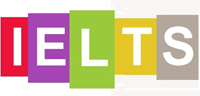 The International English Language Testing System, or IELTS  is a standardised English language proficiency test for non native English language speakers. It is jointly managed by the British Council, IDP: IELTS Australia and
Cambridge English Language Assessment, IELTS is accepted by most Australian, British, Canadian and New Zealand academic institutions, by over 3,000 academic institutions in the United States, and by various professional organisations across the world.
Who takes the IELTS?
The IELTS Academic version is for test takers who want to study at tertiary level in an English-speaking country or seek professional registration. The IELTS General Training version is for test takers who want to work, train, study at a secondary school or migrate to an English-speaking country.
Test Structure:
IELTS has 4 test sections – Reading, Writing, Listening and Speaking. Reading, Writing and Listening are completed in one session. The Speaking test may be taken on the same day or up to seven days before or after the other tests.
Reading
Reading has three sections question types vary from multiple choice, short-answer questions, identifying information, labelling diagrams, completing a summary using words taken from the text. Marks are penalized for incorrect spelling and grammar. The time for this section is 60 minutes.
Listening
The module comprises four sections, with ten questions in each section. It takes 40 minutes: 30 – for testing, plus 10 for transferring the answers to an answer sheet.
Speaking
The speaking test is a face-to-face interview between the test taker and an examiner.
The speaking test contains three sections.
Section 1: introduction and interview (4–5 minutes). Questions on hobbies, personal life, general topics
Section 2: long turn (3–4 minutes). A topic is provided to the test taker who has a minute to prepare for the same. A task card provided states the points that must be covered and explained in the talk. The test taker should then talk on the topic for 2-3 minutes.
Section 3: discussions (4–5 minutes). This is a discussion between the examiner and the test taker.
Writing
This section has 2 tasks. First task involves test taker to write at least 150 words in 20 minutes. The second task involves test taker to write at least 250 words in 40 minutes. Answers should be in full sentences and Test takers will be penalised if their answer is too short or does not relate to the topic. The time for this section is 60 mins.
Upcoming IELTS Training Courses in India
| Training Type | Start Date | |
| --- | --- | --- |
| Live Instructor-Led Online | 30 OCT 2020 | |
Where is it conducted?
IELTS is conducted in more than 140 countries and in over 1,000 locations. There are up to 48 test dates available per year. Each test centre offers tests up to four times a month depending on local demand. The Academic version is available on all 48 dates per year and the General Training version is available on 24 dates. You can register for the test by logging on to https://www.ielts.org/
IELTS Score Reporting:
Test takers are scored on every section – Listening, Reading, Writing and Speaking. The individual scores are then averaged and rounded to produce an Overall Band Score.
There is no pass or fail in IELTS and it is scored on a nine-band scale, with each band corresponding to a specified competence in English.
FACT provides personalised Classroom training for TOEFL / IELTS across its centres in India, UAE, Oman & KSA
Contact us today and we will fix up your appointment with an experienced career advisor.