Career After US CMA Certification
CMA believe their certification creates career opportunities and strengthens their ability to move across business areas.
Annual Salary
Position

Avg Salary

₹ 992,087

Financial Analyst

₹ 410,750

Financial Risk Manager

₹ 1,556,223

Financial Controller

₹ 1,835,905

Cost Accountant

₹ 571,444

Chief Financial Officer

₹ 3,541,126

Cost Manager

₹ 750,757

Relationship Manager

₹ 1,004,481
Source: www.payscale.com
Top Hiring Companies









Register for our Upcoming Webinar
We regularly conduct introductory Webinar sessions for CMA course
Fill this form to get an invite to our next expert webinar session.
Why US CMA Certification?
Are you an accounting professional or student thinking of management Accounting as your Career? In the face of national and global regulatory changes, management accounting as a profession is rapidly expanding in scope and in influence — and it offers Certified Management Accounting professionals a range of promising career paths.
High demand equals higher salaries. Companies and organizations are in such a need for CMAs that many have increased the average starting salary to encourage more to enter the field.
CMA Certification is the highest level of certification Course in Management Accounting. With increasing Globalization CMA's are in very high demand.
If you are working in the Financial Accounting, or any other industry, this certification can boost your profile resulting in higher pay, more benefits, and better job opportunities.
US CMA Certification
Certified Management Accountant is an advanced Accounting Certification, offered by the IMA (Institute of Management Accountants), USA. US CMA certification is designed for Accountants and Finance Professionals. The certification signifies expertise in Financial Planning, Analysis, Control, Decision Support, and Professional Ethics. It will increase your value at your current organization and help you further your accounting career horizons.
Course Content:
US CMA Part-1
Financial Planning, Performance, and Analytics
External Financial Reporting Decisions (15%)

Planning, Budgeting and Forecasting (20%)

Performance Management (20%)

Cost Management (15%)

Internal Controls (15%)

Technology and Analytics (15%)
US CMA Part-2
Strategic Financial Management
Financial Statement Analysis (20%)

Corporate Finance (20%)

Decision Analysis (25%)

Risk Management (10%)

Investment Decisions (10%)

Professional Ethics (15%)
US CMA Certification duration is 6 to 9 Months.
Why you should become a CMA?
CMA unlocks opportunities into the business world.
CMA Advances your career
Earn more
Job positions after CMA US Course in India
Finance Manager
Financial Analyst
Financial Risk Manager
Financial Controller
Cost Accountant
Chief Financial Officer
Cost Manager
Relationship Manager
Chief Accountant
Management Accountant
Cost Accountant
Credit Controller
Finance Manager
Finance Director
Why US CMA with Edudelphi?
Certified & Professional Trainers
Our faculties are qualified & industry experts with significant experience in their domain.
Live Instructor Led Training
We conduct live classes through GoToMeeting, Zoom and other live meeting software.
Cloud e-learning portal
Get live class notifications, view class recordings, or practice questions all in one access.
Flexible Batch Timings
All our batch schedules are designed to support work while you study principle.
Placement Assistance
We guide you to benefit from the newly acquired global professional certification.
Reputed Study Materials
We provide internationally reputed study materials with our customized success slides.
Steps to become a CMA!
01
START PREPARATION
Start your preparation with our CMA USA online classes in India and get access to practice questions, success slides & a lot more through our e-learning portal.
02
REGISTER
Register with IMA Membership and apply through their IMA student portal. Get upto 500$ discounts on CMA USA fees in India.
03
Schedule Exams
Appear for both the Parts of CMA US Exam in your nearest Prometric Testing Center and complete all the formalities. Contact us for Exam Discount Vouchers worth 230$.
04
PASS THE CMA USA EXAM
Pass both parts of the CMA US Exams and then apply for the CMA Certification from the IMA US.
CMA Course Trainer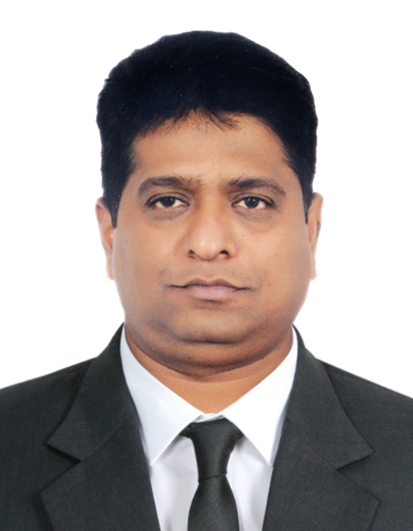 CPA (USA), CMA (USA), ACA, ACMA, CS, ACTM, MBA, B Com (H)
Shyam is a versatile scholar and trainer, possessing a hard-core Advisory, Control & Risk Management experience of more than 22 years.Read More
Prepare for the US CMA Course in India
Self Paced
E-Learning at your own pace
60+ Hours of Recorded Videos
Study Material & Exam Kits
Access To EduDelphi E-Learning Portal
Access to 4,000+ Exam Success Slides
3,000+ Practice Questions
24 x 7 Support
Live Online
Live Instructor Led Online Classes
100+ Hours Live Online Training
Study Material & Exams Kits
Access To EduDelphi E-Learning Portal
Access to 4,000+ Exam Success Slides
3,000+ Practice Questions
24 x 7 Support
Mock Tests
Free Career Guidance
Revision Class before Exam
In-house Live
Corporate or One to One Training
100+ Hours Live Training
Study Material & Exams Kits
Access To EduDelphi E-Learning Portal
Access to 4,000+ Exam Success Slides
3,000+ Practice Questions
24 x 7 Support
Mock Test
Free Career Guidance
Revision Class before Exam
Self Paced Video Course Study on your Own?
Don't have time to attend the live classes, no worries. Get the Internationally reputed Self Study kit and access to our e-learning portal at the best price and prepare for your CMA US Certification in your own style.
Get Access to
Internationally Reputed Study Materials & Exam Kit




100+ Hours of Recorded Videos




3,000+ Practice Questions & Mock Tests




24*7 Access to EduDelphi e-learning portal




Expert Doubt Clearing Sessions
US CMA Course Reviews

Khizar Patel
CMA
I am currently attending Delphi for CMA classes. Delphi is an amazing facility with highly educated faculty that provides unconditional support to its students. The staff was incredibly helpful and available whenever needed. The instructor Mr. Shyam is very patients, always ready to help and answers all the questions that you may have. Access to Delphi's LMS course material is very helpful when preparing for the course. I would recommend Delphi to whoever that wants to successfully clear professional certifications like CMA, CPA etc.

Mohammed Asifuddin
CMA
I am the student of EduDelphi US CMA they make learning very easy with their study material and experienced faculty make it easy to understand. I suggest everyone who is willing to do US CMA do with EduDelphi.

Dr. Raman Subramanian
CMA
Delphi Training is a Lifelong Learning Partner for any working professional truly desiring to acquire globally recognized credible qualifications at a competitive price-point. The updated learning materials, mock tests and application-oriented guided lectures remains extremely useful and practical to add tremendous confidence and critical thinking skills necessary to augment future professional growth. With a combination of knowledgeable, industry experienced and professional lecturer (Shyam Sir) whose passion & dedication to the accounting profession adds value to the overall ": Learning Curve". A good mix of classroom participants from various backgrounds helps in synthesizing and sharing ideas to further the learning experience. Imagine being supported with a dedicated administrator (Mr, Bibin Ayiti) at all points in time who ensures all backend system related issues and academic support are swiftly tackled with finesse.

Balaganesh Venkatesh
CMA
Thank you doesn't adequately express how grateful I am to Mr. Shyam, Bibin & Alsha John Mam and the Delphi Star Training Center team for aiding me in achieving my CMA goals. Particularly Shyam sir,I have to thank Shyam sir for guiding and motivating me throughout the journey. He had a unique way of explaining complex concepts with his real-life examples that made the understanding of the concepts so much easier and interesting along with complete conceptual understanding. All the presentations, mock exams, and homework assignments prepped me to handle the CMA exams in the best way possible. His tips on time management and how to answer MCQs were instrumental in helping me for focus on goal. Overall, I have enjoyed my learning experience with Delphi and would like to once again thank Mr. Shyam, Bibin & Alsha John Mam, Delphi Star Training Center team. Wish you good luck for future!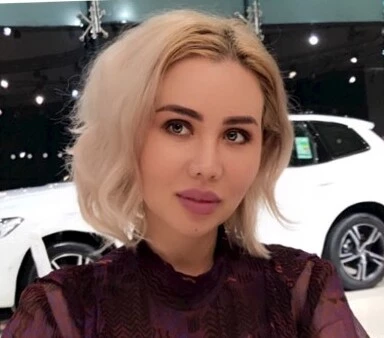 Nurgiza Shamshibekova
CMA
Thank you so much entire Delphi stat training team.
I recommend to everyone who wants to pursue CMA, they really support you well.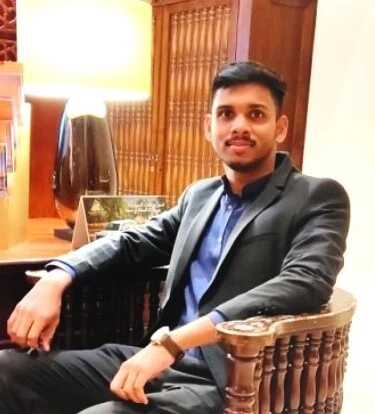 Basil Joy
CMA
I have opted into their CMA course since November 2019 and frankly telling they are one of the best in the field with high reputation and quality. They are keen to help and are making follow ups frequently.

Jagdish Mhavarkar
CMA
I have taken CMA part 1 & 2 training from Delphi. It's awesome and excellent learning experience with Delphi. Good training environment, best online & offline learning facility, good materials, very good experienced trainer. Mr. Bibin as admin of Delphi takes care of each requirement of students. Overall it makes worth learning with them. Finally, if you have dedication towards studies then no one can stop you to make it possible.