Career After CRISC Certification Course
Professionals certified in CRISC create a greater understanding of information technology risks and how they impact an entire organization. They devise plans and strategies for mitigating those risks. CRISC certified professionals establish a common language to facilitate communication and understanding between the IT groups and stakeholders.
ISACA Stats
26,000+
Certification Holders
Annual Salary
Position

Avg Salary

Compliance Professional

₹449,287

Sr. Compliance Analyst

₹627,722

Security Consultant

₹811,018

IT Risk Management

₹580,018

IT Specialist

₹1,082,697
Source: www.payscale.com
Top Hiring Companies







Register for our Upcoming Webinar
We regularly conduct introductory Webinar sessions for CRISC course
Fill this form to get an invite to our next expert webinar session.
Why CRISC Certification in India?
CRISC certification is a tangible indicator of knowledge and expertise as a risk professional. Increases your value for any company or organization that wants to manage IT risk effectively. Grants you a competitive edge over other candidates, who are applying for a position or are seeking a promotion.

The Certified in Risk and Information Systems Control (CRISC) program, recognizes a wide range of professionals for their knowledge of enterprise risk, and their ability to design, implement, monitor and maintain information systems (IS) controls to mitigate such risk.

The CRISC certification is designed for IT professionals who have hands-on experience with risk identification, assessment, and evaluation; risk response; risk monitoring; IS control design and implementation and IS control monitoring and maintenance.

The CRISC designation will not only certify professionals who have knowledge and experience identifying and evaluating entity-specific risk but also aid them in helping enterprises accomplish business objectives by designing, implementing, monitoring, and maintaining risk-based, efficient, and effective IS controls.
CRISC Certification
Certified in Risk and Information Systems Control certification (CRISC) is an enterprise risk management qualification, favoured by professionals looking to build upon their existing knowledge and experience of IT/Business risk, identification and implementation of information system controls.
CRISC course details:

CRISC body of knowledge consists of the following domains:
Domain 1: IT Risk Identification (27 percent)

This part focuses on the actions and requirements needed to collect an organization's information and data to identify present or potential risks, threats, and vulnerabilities. These questions also cover the preparation of scenarios to determine the potential impact of risks to an organization, who the stakeholders are, and the business risk tolerance.
Domain 2: IT Risk Assessment (28 percent)

This domain covers the creation of an efficient security assessment program that allows the identification of any issues that could pose a threat to the organization. Questions test your knowledge of the current and desired states of a given IT risk environment for securing reasonable and appropriate controls. This domain also focuses on testing current controls and communicating the assessment results to management and other stakeholders.
Domain 3: Risk Response and Mitigation (23 percent)

This section focuses on the development and implementation of effective risk responses, followed by the application of appropriate controls to mitigate exposure. It also covers evaluating the effectiveness of threat response and restoring the organization's processes to normal, including who is accountable for what roles in the recovery. Finally, this domain covers the documenting controls and procedures, updating risk registers, and ensuring that all established risk control policies are followed.
Domain 4: Risk and Control Monitoring and Reporting (22 percent)

This domain deals with the requirements for continuously monitoring both the IT risks and the controls put in place, as well as the continued effectiveness of the risk management strategy and how it supports business objectives. This domain also covers the process of reporting these findings to stakeholders. The questions revolve around metrics value, including the monitoring and critical risk indicator (KRIs) analysis, and the means of analyzing key performance indicators (KPIs), the latter which can be used to identify changes or trends related to the controls' efficiency and effectiveness.
Who should become a CRISC?
IT Risk Analyst & IT Auditors
IT Network Professionals & IT Project Manager
Compliance Professionals & Auditors
Information Security Professionals & ERM Professionals
Job positions after CRISC Course in India
IT Risk Management Professionals
Control Professionals
Project Managers
Business Analysts
Compliance Professionals
Risk Professionals
Chief Information Officer
Chief Information Security Officer
Security risk strategist
Why Edudelphi?
Certified & Professional Trainers
Our faculties are qualified & industry experts with significant experience in their domain.
Live Instructor Led Training
We conduct live classes through GoToMeeting, Zoom and other live meeting software.
Cloud e-learning portal
Get live class notifications, view class recordings, or practice questions all in one access.
Flexible Batch Timings
All our batch schedules are designed to support work while you study principle.
Placement Assistance
We guide you to benefit from the newly acquired global professional certification.
Reputed Study Materials
We provide internationally reputed study materials with our customized success slides.
How to Become a CRISC?
03
ADHERE TO THE ISACA CODE OF PROFESSIONAL ETHICS.
04
AGREE TO COMPLY WITH THE CRISC CONTINUING EDUCATION POLICY.
CRISC Course Trainer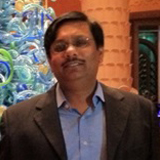 Qualified Engineer, CSCP, PMP, CISA, CISM, CRISC, CDPSE
Mr. Kashif Akhtar is an experienced Engineer and Supply Chain Professional with vast experience in Supply Chain, Contracts Management and Supply Chain various ERP tools. Read More
CRISC Course – Highlights
Self Paced
ELearning at your own pace
24+ Hours Of Recorded Videos
Access To Delphi E-Learning Portal
Exam Success Slides Access
Practice Questions
24*7 Support
Live Online
Live Instructor Led Online Classes
24+ Hours Live Online Training
Access To Delphi E-Learning Portal
Exam Success Slides Access
Practice Questions
24*7 Support
Mock Tests
Free Career Guidance
Revision Class Before Exam
In-house Live
Corporate or One to One Training
24+ Hours Live Online Training
Access To Delphi E-Learning Portal
Exam Success Slides Access
Practice Questions
24*7 Support
Mock Tests
Free Career Guidance
Revision Class Before Exam
CRISC Course FAQs
Frequently asked questions about our CRISC Course in India
Self Paced Video Course Study on your Own?
Don't have time to attend the live classes, No worries. Get our online Self Study kit and access to our e-learning portal at the best price and prepare for your CRISC Certification in your own style
Get Access to
24+ Hours Recorded Videos




Practice Questions




Access to e-learning portal




Up to 4 Hours Expert Doubt Clearing Session
CRISC Course in India – Reviews

Bhavin Raithatha
Staff is professional and humble. Knowledgeable faculty. Flexible approach and certainly good choice. I would recommend approaching Delphi Star Training Centre for necessary coaching and guidance.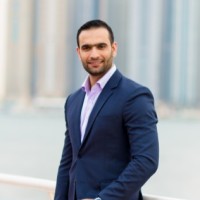 Rashid Humaid Al Badi
This institute is one of the best institute which provides training in CISA. MS Munawar is highly experienced. I gained lot of knowledge in CISA. Thanks to DELPHI. All the best.

Sneha Yawalkar
Course start with details on what the participants can avail by training the course.

Mobbashar Khan
Good training by a knowledgeable instructor and supported by appropriate facilities.