Career after CISSP Certification
Information security is a critical domain in any organization and with a CISSP Certification; holders may find their job developing into something even bigger. (ISC)² has also stated that the CISSP certification provides as a differentiator for candidates, with the credential attractive the credibility and marketability of a professional. Further, with information securities becoming progressively more vital in organizations of all sizes, shapes, and types, holders of this certification are given a better welfare package compared to non-holders.
Annual Salary
Position

Avg Salary

Information Security Analyst

₹ 562,016

Cyber Security Consultant

₹ 820,906

Security Engineer

₹ 581,389

Information Security Specialist

₹ 950,466

Information Security Manager

₹ 1,569,545

Security Architect, IT

₹ 2,165,600

Chief Information Security Officer

₹ 2,329,209
Source: www.payscale.com
Top Hiring Companies







Register for our Upcoming Webinar
We regularly conduct introductory Webinar sessions for CISSP course
Fill this form to get an invite to our next expert webinar session.
Why CISSP Certification?
The CISSP Certified Information Systems Security Professional is one of the world's most valued information technology and information security certifications. With a proven track record over 25 years in the making, the CISSP Certification truly demonstrates that you are at the top of your cybersecurity game in terms of both knowledge and experience.

The demand for CISSP Certified personnel is significantly higher than the number of credential holders. And with the (ISC)² Cybersecurity Workforce Study indicating a global cyber workforce shortage of over 2.9 million men and women, there is no better time to accelerate your career development with a CISSP.

Achieving the CISSP is a proud achievement and demonstrates to the industry and your peers that you are a consummate industry professional with depth of experience to provide effective cybersecurity leadership and direction for the organization you work for. In fact, the 2020 Cybersecurity Trends Spotlight Report illustrated that the CISSP is the most valued credential among Employers

Holding a CISSP is valuable because the certification itself is a product of years of development and research. The CISSP was the first information security credential to meet the strict conditions of the ANSI/ISO/IEC 17024 standard.
CISSP Certification in India
CISSP Certified Information Systems Security Professional is one of the world's premier cybersecurity certifications offered for professionals worldwide.
CISSP Syllabus

The CISSP Certification evaluates expertise across eight security domains. (Think of domains as topics you need to master based on your professional experience and education.) Passing the exam proves you have the advanced knowledge and technical skills to effectively design, implement and manage a best-in-class cybersecurity program.
Domain 1. Security and Risk Management (15%)

Domain 2. Asset Security (10%)

Domain 3. Security Architecture and Engineering (13%)

Domain 4. Communication and Network Security (14%)

Domain 5. Identity and Access Management (IAM) (13%)

Domain 6. Security Assessment and Testing (12%)

Domain 7. Security Operations (13%)

Domain 8. Software Development Security (10%)

The (ISC)² Professional Development Institute (PDI) is your go-to resource for timely and relevant continuing education opportunities that will keep your skills sharp and curiosity piqued. All courses are designed with input from leading industry experts and based on proven learning techniques.

Who should become a CISSP?
The CISSP certification is ideal for those working with the profiles of:
Security Consultant & Security Manager
IT Director/Manager & Security Auditor
Security Architect & Security Analyst
Security Systems Engineer & Network Architect
Job Roles after CISSP Certification in India
Information Security Manager
Information Security Analyst
Security Consultant (Computing / Networking / Information Technology)
Why Edudelphi?
Certified & Professional Trainers
Our faculties are qualified & industry experts with significant experience in their domain.
Live Instructor Led Training
We conduct live classes through GoToMeeting, Zoom and other live meeting software.
Cloud e-learning portal
Get live class notifications, view class recordings, or practice questions all in one access.
Flexible Batch Timings
All our batch schedules are designed to support work while you study principle.
Placement Assistance
We guide you to benefit from the newly acquired global professional certification.
Reputed Study Materials
We provide internationally reputed study materials with our customized success slides.
Steps to Become a CISSP
01
Study for the Exam
Our industry expert trainers will train to give the exam. Many self-study resources are available from EduDelphi's in-house LMS. To help you prepare with confidence.
02
Pass the Exam
Candidates are given a maximum of three hours to complete the 100 – 150-item English CISSP CAT exam, or six hours to complete the 250-item non-English CISSP linear exam. Schedule your exam by creating an account with Pearson VUE, the leading provider of global, computer-based testing for certification and licensure exams.
03
Get Endorsed
After you pass the exam, you will have nine months from the date of the exam to complete the (ISC)2 endorsement process.
04
Earn CPEs
Once you are certified, you become a member of (ISC)² and recertify every three years. Recertification is accomplished by earning continuing professional education (CPE) credits and paying an Annual Maintenance Fee (AMF) to support ongoing development.
CISSP Course Trainer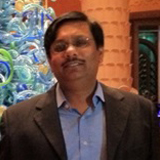 Qualified Engineer, CSCP, PMP, CISA, CISM, CRISC, CDPSE
Mr. Kashif Akhtar is an experienced Engineer and Supply Chain Professional with vast experience in Supply Chain, Contracts Management and Supply Chain various ERP tools. Read More
CISSP Certification Course Highlights
Self Paced
ELearning at your own pace
30+ Hours Of Recorded Videos
Access To EduDelphi E-Learning Portal
Exam Success Slides Access
Practice Questions
24*7 Support
Live Online
Live Instructor Led Online Classes
32+ Hours Live Online Training
Access To EduDelphi E-Learning Portal
Exam Success Slides Access
Practice Questions
24*7 Support
Mock Tests
Free Career Guidance
In-house Live
Corporate or One to One Training
32+ Hours Live Online Training
Access To EduDelphi E-Learning Portal
Exam Success Slides Access
Practice Questions
24*7 Support
Mock Tests
Free Career Guidance
Self Paced Video Course Study on your Own?
Don't have time to attend the live classes, No worries. Get our online Self Study kit and access to our e-learning portal at the best price and prepare for your CISSP Certification in your own style.
Get Access to
30+ Hours Recorded Videos




Practice Questions




Access to e-learning portal




Up to 4 Hours Expert Doubt Clearing Session
CISSP Certification Course Reviews

SAR
CISSP
When I was looking for IT security related courses certifications the first search that came up was Delphi Star , and I'm glad that I found them and got my certification, they were very nice and friendly to me and they helped me a lot. I honestly suggest Delphi Star and I will continue getting other certifications from them.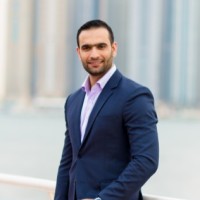 Rashid Humaid Al Badi
This institute is one of the best institute which provides training in CISA. MS Munawar is highly experienced. I gained lot of knowledge in CISA. Thanks to DELPHI. All the best.

Sneha Yawalkar
Course start with details on what the participants can avail by training the course.

Mobbashar Khan
Good training by a knowledgeable instructor and supported by appropriate facilities.