Our Trainers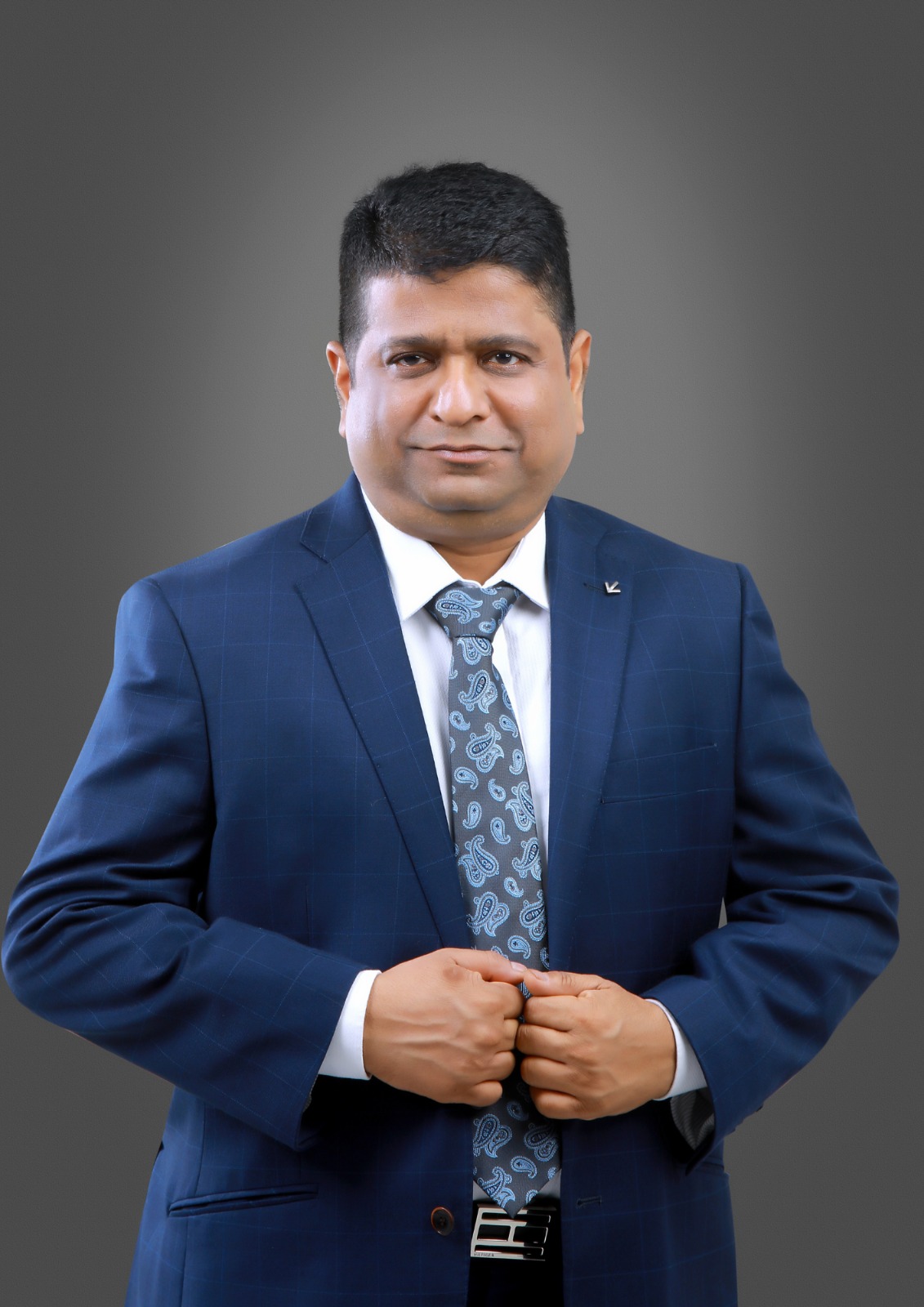 Shyam Sarrof, Lead Trainer
CPA (USA), CMA (USA), ACA, ACMA, CS, ICFAI, ACTM, MBA, B Com (H)
Shyam is a versatile scholar and trainer, possessing a hard-core Advisory, Control & Risk Management experience of more than 22 years. He has delivered several sessions in UAE, KSA, Qatar, Oman, Africa, and India.
He has experience in working for Oil & Gas, Petrochemicals, Construction, Real Estate, Healthcare, Retail, Hospitality, and Academic Sectors. A keen strategist with a strong financial and business acumen to devise short and long term financial plans; possess a strong knowledge of and proficiency of Internal Audit, Internal Control, Compliance, ERM, IFRS, US GAAP, SOX analysis, Transfer Pricing, SAP & Oracle
To date, he has delivered sessions to over 5,000 students and motivated them to upgrade their career.
He has extensive teaching experience for professional qualification courses like CIA, CPA, CMA, FRM, ACCA and he has delivered sessions to more than 4,000 students.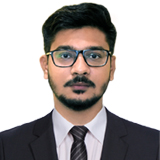 Pankaj Sarrof
MCA (H), OMCP, Hubspot & Google Certified
Pankaj is an innovator, trendsetter, and progressive thinker who can successfully develop and evolve a company's Digital Activity across all existing online platforms. He has extensive knowledge of Digital Marketing, Social Media landscapes, networks, toolsets, and furthermore is committed to staying updated with all social media developments and best practices. On a personal level, he is a real team player, who has proactively trained candidates. In addition to this, he possesses an array of valuable soft skills, has a passionate interest in technology, and comes to you with a superb academic record. He is a master's in computer applications, MCA (H), and has several certification courses from OMCP and Google, etc. Pankaj is a versatile scholar and Trainer, possessing a hard-core Digital Marketing experience of more than 8 years.
He has extensive teaching experience for Digital Marketing courses to more than 1,000 students.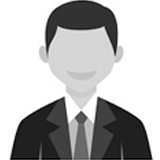 ALOKE KUMAR BARDHAN
CAIIB, ACMA (AICWA), CFE Certified Former Assistant Director (Banking) at Serious Fraud Investigation Office (SFIO), MCA, Govt of India.
A seasoned Fraud & Financial Crime Prevention, Investigations and Operational Risk Management Professional with 14 years plus background in Fraud management and Vigilance functions – with hands-on experience in both employee fraud and management fraud. Special interest in developing predictive analytic tools using structured data and unstructured social media data. Experience of more than 25 years in various verticals of Banking industry including Vigilance, Treasury, Money market operations, Forex, equity and Derivative products
with special interest in Market Risk hedging techniques.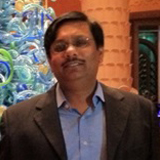 Kashif Akhtar
Qualified Engineer, CSCP, PMP, CISA, CISM, CISSP, CRISC, CDPSE
Mr. Kashif Akhtar is an experienced Engineer and Supply Chain Professional with vast experience in Supply Chain, Contracts Management, and Supply Chain various ERP tools.
Kashif is passionate about teaching and imparting knowledge with aim of raising fellow human beings to attain their personal, professional, and career goals. He has experience in Utility Business, Public Sector, Project Management Company, Manufacturing Setup and FMCG Industries.
In addition, Kashif is possessing PMP, CISA, and CISM, CISSP, CRISC, CDPSE, Compliance, Sustainability, supply chain certifications, and Lead Auditor certifications in various ISO management standards.
He has extensive teaching experience for professional qualification courses like Supply Chain, PMP, CISA, CISPP, CISM, and he has delivered sessions to a huge number of students.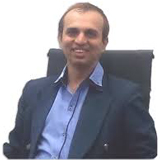 Jasmin Dawada
Certified Digital Marketer (Google), BE, CEH, Certified NLP Trainer
Jasmin Dawada is a Corporate Trainer, Life Coach, Digital Marketing Professional, Cyber Security Expert and more than anything else, a wonderful human being.
He has mesmerized vast audiences with his talks on the benefits of Time Management, using Law of Attraction to attract the life of your dreams, to set goals (Goal Setting Workshop) and the immense benefits Emotional Intelligence and Stress Management of Forgiveness and Gratitude in our lives in today's fast-paced world.
Jasmin Dawada tirelessly conducts Campus to Corporate sessions for college and university students on Soft Skills topics like Effective Communication, Interview Skills, Email Etiquette, and Public Speaking & Group Discussions.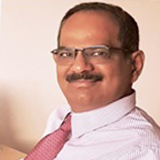 Ravi G Avadhanam
CPA (US), CMA (US), ACA, MBA, B.Sc. (H)
Ravi is a Chartered Accountant from India with a US, CPA, and CMA. He has extensive corporate experience, having worked in senior finance and strategic positions with several Multinational Companies, and large corporates in the industrial, oil and gas, construction, and manufacturing sectors. His diverse work experience enables him to bring a richer learning experience to the students.
He has a keen interest in academic matters and training. He was a founder member of the Dubai chapter of the Institute of Management Accountants of the USA. As part of the chapter's academic efforts, Ravi was a senior faculty for CMA students, delivering a highly successful pass rate. Ravi has tutored more than 500 students for CPA, as well as for university courses in accounting and finance. He has a distinct style of engaging the students in a participative mode. He is skilled at adapting and tuning his delivery style to the needs and receptivity of the students.
Ravi has been associated with Delphi Training Institute for the past 3 years, training students for CMA (US), CPA (US), ACCA certifications, and also in developing course delivery methodology.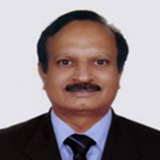 Ravi Krishnamoorty
CPA (USA), FCA, MBA, B Com (H)
Ravi is a Chartered Accountant from India with a US, CPA and ICFAI. He has more than 33 Years of Industry and Public Practice Experience. He is also a Competent Communicator in Toast Masters International.
His Teaching Experience combined with Rich Experience in Industry and Public Practice helps Students get the Right Perspective and Practical Exposure.
He is an Expert in ERP implementation, Change Management, Organization Structuring, Implementation of Policies and Procedures, Internal Controls, Cost Control, Corporate Finance, Forensic Audits, Strategic Planning, Budgeting, Viability Studies and Business Turnarounds, IFRS Conversion.
He has more than 15 Years of Teaching Experience in Financial Courses and has immense Training Experience in the Corporate Training.
The Experience in Verticals includes Process, Media, Manufacturing, Distribution, Construction, Hospital, Equipment Rental, Retail, Real Estate, and Service Industries.
He has extensive teaching experience for professional qualification courses like CPA, CMA, ICFAI certifications and also in developing course delivery methodology. He has delivered sessions to date to more than 3,000 students.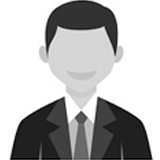 Sumanth M
B Tech (IIT), MBA (ISB)
Sumanth is as B Tech from IIT (Indian Institute of Technology), Madras, completed his Master's Degree from ISB. An experienced Investment Advisory Professional & multi-talented Corporate Trainer helping businesses to optimize the best utilization of their resources and enabling the corporate professionals to apply their best through organizational skills.
Core Areas of Training:
M&A Advisory | REIT Investment| Equity Research | Financial Models | Expertise in all kinds of financial modeling (DCF, LBO, and Option Pricing) and preparation of pitch book, Information Memorandums (IM), and other marketing material for roadshows.
Teaching has been his passion from a very young age. He has been actively engaged in teaching various professional courses FRM and Financial modeling, etc.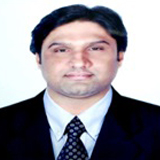 MOHAMED PARVEEZ AHMED
M Tech, MBA
A Qualified BE Mechanical Engineer, M Tech, MBA, SAP functional Consultant, and ERP Consultant having more than 8 years of professional experience. He has played several roles in the Corporate Sector in the areas of Supply Chain, Human Resources, and SAP Implementation & ERP Projects. He has worked in several Senior Managerial Positions in reputed companies & has hands-on experience in core areas of business operations and projects in sourcing, scheduling, vendor development, planning & execution, logistics, inventory development & control, work break down structures, strategic planning in operations, training & development, and management of enterprise resources.
He brings in Knowledge and Valuable Experience from Multinational Background and has also Trained In-House Staffs on Core Supply Chain, HR Subjects. Trained more than 500 students, Conducted Training at various part of the world like UAE, Kuwait, and Saudi & India.
He has been actively teaching various Professional Courses like Supply Chain, Human Resources, and Project Management, etc.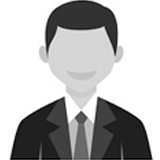 P. K. Chakravarty
B,Com ( H ) , ACMA , ACS , AIIMS
P. K. Chakravarty is B. Com (H) from St Xavier's College, Calcutta University, a qualified Cost Accountant ( ACMA ) , a Qualified Company Secretary ( ACS ) and an Associate Member of The International Institute of Management Science ( AIIMS ).
He has a very senior level corporate experience of almost 37 years across many industries in a number of Indian and Multinational Companies covering responsibilities in the area of Corporate Finance & Control, Cost & Management Accounting, Legal & Corporate Administration, Audit & Taxation, Corporate Laws & Regulatory matters, Joint ventures, Foreign Collaboration, M&A and Litigation & Arbitration matters.
At present he is a Practicing Company Secretary, Corporate Counsel & Management Consultant based at Kolkata and a Peer Reviewer of ICSI.
Mr Chakravarty is a visiting / guest Faculty and Academic Resource Person of ICSI, ICMAI and IMU – K. He also undertakes MDPs at XLRI, Jamshedpur and IIM- B
Mr Chakravarty is also a Member, Taxation Committee of Bengal Chamber of Commerce & Industries, Kolkata and an Independent Director on the Board of a reputed listed Company based at Kolkata.