While writing today's blog on the subject what are the new threats in Cyber Space, I came to conclusion that the threats should not be taken only from the prospects of the malicious people who carry out cyber-attacks; but it is important to understand the Human factors that contributes towards the situation which weakens the cyber space and give opportunities to the malicious people to exploit these weaknesses and perform cyber-attack. For example;
The Human factor and their understanding about the cyber security – most of the people are new to cyber space and using the internet for the first time. They are not aware what are threats related to cyber space.
People do not have basic understanding of the norms and policies for safe surfing across cyber space.
People do not have complete Security Awareness for using the cyber space. Cyber Space is like visiting any new country for the first time. There people should know about the culture, security requirements, communicating norms, etc.
Problem Statement No. 1
When pandemic started, there was a paradigm shift whereby students were forced to remote learning from home where following issues aroused:
Parents who had never run computer and never operated remote meeting applications in their whole life were forced to start using the computer devices.
Mothers and Housewives might have never thought that they will need to learn computer operations but were forced to do so otherwise the children cannot complete their studies and they will be left behind.
Parents and students were operating the devices and online meetings for the first time.
Parents were forced to learn new IT dimensions for their children education.
Not only parents, employees who were operating only PC desktops were forced to work remotely using laptops and other devices through vpn.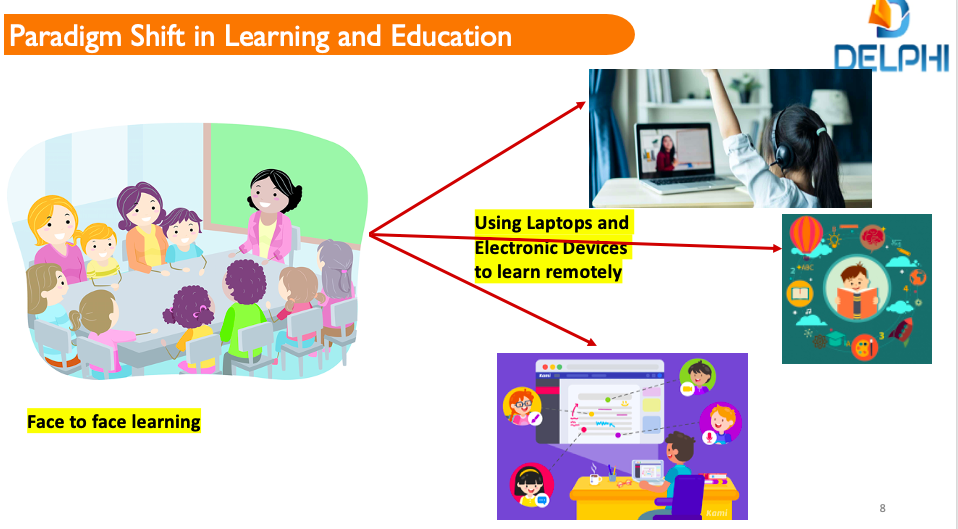 With these factors in mind, the parents and employees kept simple passwords so that they can remember them – it was not their fault as they were not ready and they did not know what is the importance of setting passwords / authentication. This was one of the weakness which can be easily exploited by the attackers.
Also, they started getting phishing messages either will free gifts and/or some lottery amount and asking them to click the links or provide their private information. Some People thought that they are legitimate without realizing the security issues that can arise by clicking the links and/or disclosing their private information.
Problem Statement No. 2
History will remember 2020 as the year in which the COVID-19 pandemic caused death, illness, economic damage, and social disruption worldwide. Governmental and Public health measures, such as lockdowns, produced a surge in online activities including banking, government services, etc.
Majority of peoples were not used to online operations and the malicious people found it opportunity to pressurize people to click link in the email telling them that their governmental IDs are expiring, their credit card/debit card is blocked, impersonating as government agents and asking them to provide personal information. This resulted in people falling prey to these cyber attackers.
Conclusion
Computer Technology was disrupted innovation which has given rise to non-manual and online operations and there was a need to learn this new field but majority of the people were reluctant to adopt the online technologies.The pandemic has taught us that we need to be update with the latest technologies so that we can adopt the changes in short span of time. We need to upgrade ourselves with cyber technologies and new advancements and that will be in our own interest.